About Us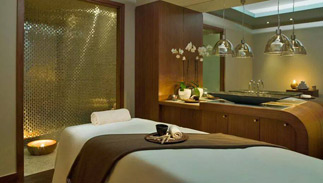 Located conveniently in the center of a beautiful beach city – Jacksonville Beach, Skin Care & Nails Spa has been a trustworthy salon for visitors and local people for over 15 years. Quiet space, soft music and cozy decoration will make you feel the most relaxed & comfortable.

At our salon, we offer a full of nail care and beauty services with high-tech equipment and herbal products in order to protect & take care thoroughly from your skin to your health. Besides, our friendly & well-trained staff commits to bring you the most perfect services.
Special offers are always available for Seniors, Students, Brides and New customers!

Skin Care & Nails Spa is committed to providing the highest quality services and treatments. We are proud to have a skilled, experienced, professional staff working in a friendly, comfortable environment.
Steps to Forever Beauty
1. Choose appropriate cleanser and toner according to your skin type (normal, oily, dry or combination)
2. Always wash and apply toner after nightly cleanse.
3. Choose appropriate day and night time serum and moisturizer according to your skin type
4. Choose appropriate sunscreen:
If your skin type is oily and sensitive, choose physical sunscreen. If your skin is normal, it is easier to choose the right one.
Note: Deep cleanse your skin after use of sunscreen as it could blog pores and cause pimples
5. Check with your dermatologist periodically (1 to 3 month). They will help you detect early sign of skin problems such as infection, abnormal sweat, spider vein, cancer and etc.
Please contact us at 904-241-8002 if you have any question or book an appointment.